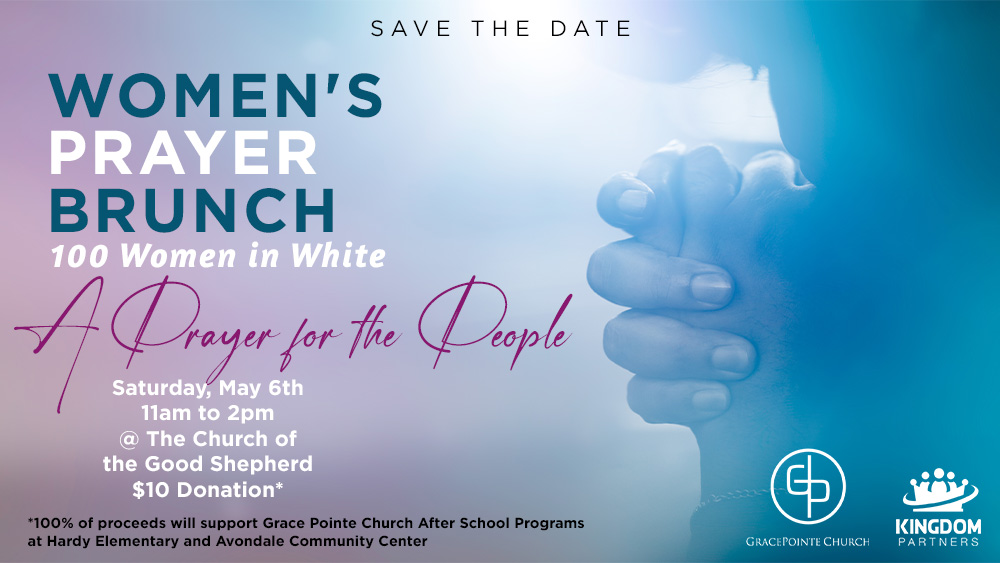 Date
May 06 2023
Expired!
Women's Prayer Brunch
Save the Date
Women's Prayer Brunch
"A PRAYER FOR THE PEOPLE"
100 Women in White
Sat, May 6, 2023, 11 am to 2 pm
$10 Donation*
Pam and Oliver Richmond would like to invite you to the 2023 Women's Prayer Brunch at The Church of the Good Shepherd, 211 Franklin Road, Lookout Mountain. The theme is "A Prayer for the People". A $10 donation is requested and *all proceeds will support Grace Pointe Church's After School Programs at Hardy Elementary and Avondale Community Center. Please RSVP below if you plan to attend!
RSVP