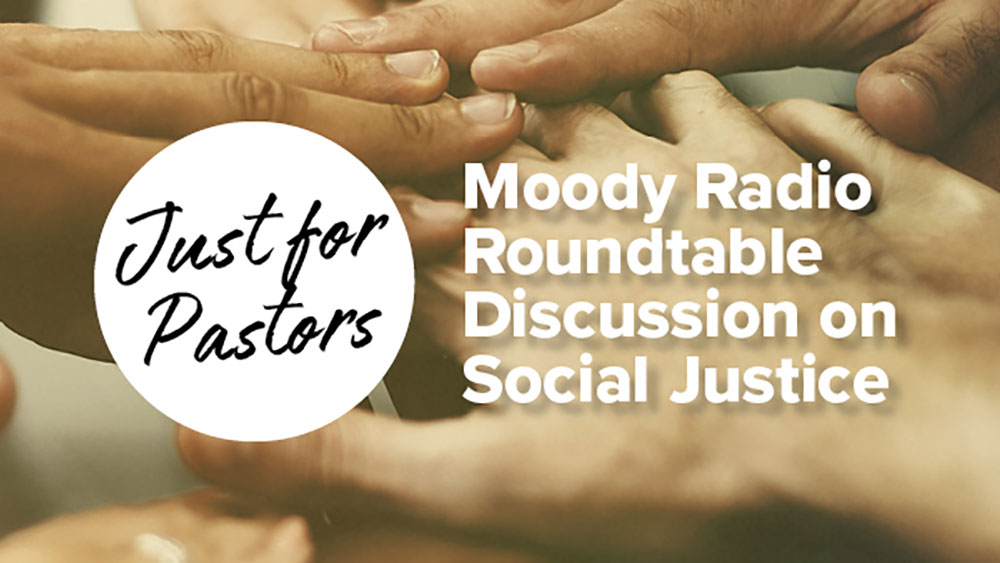 Date
Oct 29 2020
Expired!
Just for Pastors: Moody Radio Round Table Discussion on Injustice & Civil Unrest
Pastors, pastor's wives, and ministry leaders, 88.9 Moody Radio invites you to a special virtual round table conversation designed to equip and encourage you as we unpack Biblical truth in light of the equality and justice issues that have come to the forefront of both local and national discussions. This event is made possible by the Ice Cream Show, now open in downtown Chattanooga.
Topics Include: 
What is the church's role in this national conversation?
How should Christians engage and lead in troubling times?
Why is equality and justice a gospel issue?Panel includes the following pastors: 
Dr. Carl Ellis, Jr, Associate Pastor for Cultural Apologetics at New City Fellowship Church
Dr. Bernie Miller, Senior Pastor, New Covenant Fellowship Church
Gary Hathaway, Senior Pastor at Tucker Baptist Church
Gus Hernandez, Outreach Pastor at Silverdale Baptist ChurchIn addition, we will be joined by special guests and ministry leaders: 
Dr. Brian Fikkert, economist, founder of the Chalmer's Center, and Moody author of Helping without Hurting and Becoming Whole.
Karen Ellis, (wife of Carl Ellis) and Director, Edmiston Center for the Study of the Bible and Ethnicity in Atlanta, Georgia. Karen is passionate about theology, human rights, and global religious freedom.
Sign Up and join in on a relevant, frank, and biblically sound discussion about current events in our nation.
You'll also receive a special Pastor Appreciation Gift from Moody Publishers and the Ice Cream Show!
When: October 29, 6:00 – 8:00pm Eastern
Location: Zoom (credentials required)