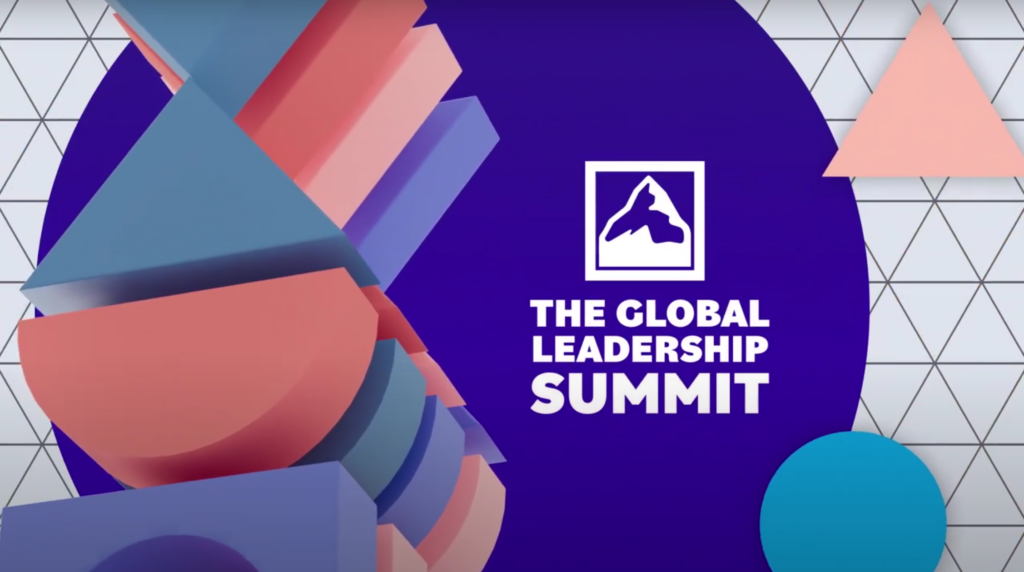 Date
Aug 03 - 04 2023
Expired!
Global Leadership Summit
YOU ARE INVITED TO ATTEND
"Global Leadership Summit –
Wonderful Opportunity for Community Leaders"
August 3-4, 2023
(See attachments for additional information)
We have a wonderful opportunity to share with you! Please read the brief introduction below along with the attachments, and feel free to share. I've highlighted a special note in yellow for nonprofits.
Across the world, hundreds of thousands of leaders like YOU are gathering for one event—The Global Leadership Summit—and YOU'RE INVITED! Experience two days, August 3 and 4, of transformative teaching, art, and storytelling—all designed to help YOU push your boundaries and maximize your influence to create a better world! This two-day event will be held at the convenient downtown location, First Presbyterian Church located at 554 McCallie Avenue.
Please take a minute to watch this short video
titled "What is the Summit?"
Attached is a flyer that lists the 2023 GLS faculty along with their bios.
Also attached are sector flyers that show how Educators, Nurses, First Responders, Military Personnel, Students (ages 18+), and Staff of Student Organizations can purchase tickets at the discounted rate of $99 (for two days). For those of you who do not fall under any of these categories, tickets are only $199 through July 12, and $229 after July 12 until day of the Summit (for two days). Thanks to The Generosity Trust, free lunches will be provided onsite during both days of the Summit. Snacks and drinks will also be available throughout the day.
If you qualify for the special rate, please follow the instructions listed on the flyer that applies to you. All others may purchase tickets by going to The Global Leadership Summit 2023 – Global Leadership Network . Scroll down to the left-hand side where you see "Get Tickets." Click on local, and enter your zip code for the nearest location. Chattanooga's host site is First Presbyterian Church located at 554 McCallie Avenue.
Special note to our nonprofit friends: Many local nonprofit leaders find themselves in economically challenging situations that prevent them from being able to afford to participate in significant conferences such as The Global Leadership Summit. If you feel you qualify as an under-resourced leader, please reach out to me via email phil@npresourcecenter.org regarding discounted rates. Please do not call me. These are somewhat limited, and we'll create a list and get back to you about availability.
Special Note about Continuing Education Units for approved groups.
The ability to earn CEU credits as a part of attending the Summit is a benefit that the GLN works hard to provide to attendees.
SHRM (The Society for Human Resource Management) has approved the Global Leadership Network as a Recertification Provider. SHRM has 350 chapters reaching over 300,000 members in the USA. Those attending the 2023 GLS will receive 11.25 Personal Development Credits.
The Association of Christian Schools International, representing over 24,000 Christian schools in over 100 countries, has recognized the GLS the past 3 years for CEU's for teachers. For the 2023 Summit, under the course number ACSI202351217, teachers will receive 1.60 CEU credits for attending the GLS and the GLS Local Session or 1.50 CEU credits without attending the GLS Local Session. Click on the links below to see if your school or region is participating.
Find your school here: ACSI Member search
Regional ACSI offices for your region: Contacts
Share with the teachers you are promoting to: To receive your credit after the Summit, either go into your own ACSI account and fill out the information or contact your Regional Rep or School that has been accredited by the ACSI to help you process your CEU's.
Any attendee can receive proof of personal development hours to present to their employer after attending the Summit. Each state and/or regulatory agency has different rules as to what is acceptable for continuing education in their area of expertise. GLN can award CEUs to any attendee without authorization from a professional association. It is the responsibility of the individual to request a verification of attendance from their host site and submit that to their respective business/agency or state board to determine if their organization is willing to grant continuing education credit for the Summit.
Please contact Oliver Richmond at orichmond@kingpartners.org with any questions.