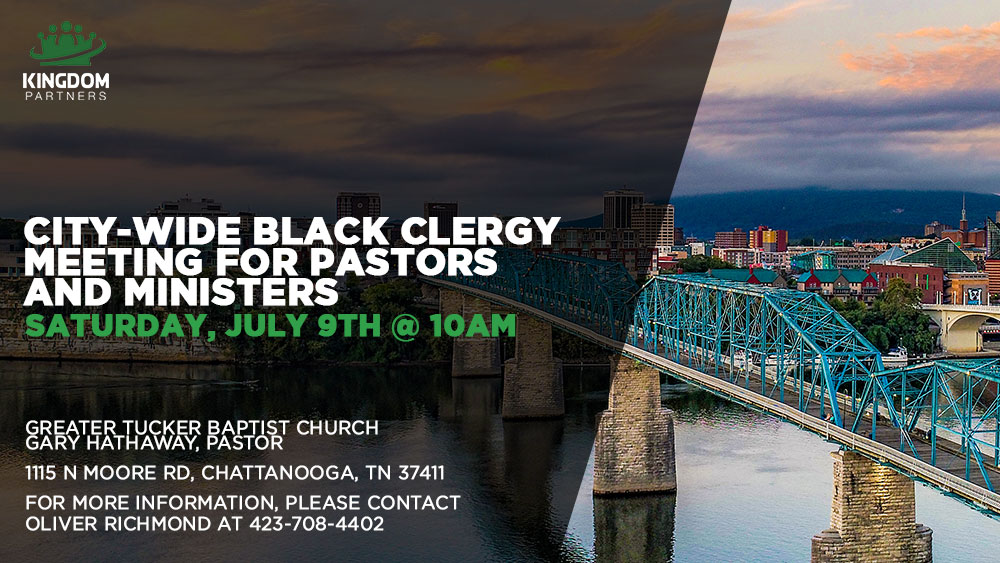 Date
Jul 09 2022
Expired!
City Wide Black Clergy Meeting
City Wide Black Clergy Meeting
For Pastors and Ministers
Zechariah 8:3-5
Saturday July 9th @ 10am
Greater Tucker Baptist Church/Gary Hathaway, Pastor
1115 N Moore Rd, Chattanooga, TN 37411
BREAKFAST WILL BE SERVED AT 10 AM
Come out and participate in the discussion as we strive to replace battlegrounds with playgrounds, Zechariah 8:3-5. Our goal is to come away with 3 or 4 initiatives that can be transformational for our youth and families.
Kingdom Partners work with our partners to bring dollars and resources to support our churches.
FOR MORE INFORMATION, PLEASE CONTACT OLIVER RICHMOND AT 423-708-4402!