POSITIVE / PERMANENT / CITY-WIDE CHANGE
SEEKING the PEACE of the CITY / Jeremiah 29:7
A City on a Hill
Aligning Community Around Vision
Civic/Political
Elected Office Holders
First Responders
Courts
Military
Infrastructure/Utilities
Social Causes
Community Groups
Business
Financial/Insurance
Retailers
Manufacturers
Transportation
Medical/Healthcare
Real Estate
Agriculture
Services – B2B; B2C
Technology
Faith Based
Churches
Synagogues
Ministries/Para-Churches
Religious Bodies
Seminaries/Higher Ed
Community Ministries
Hospitals/Health Foundations
Charitable Aid Orgs
Education
Colleges & Universities
Private Schools
Public Education
For Profit Education
How
Kingdom Partners

is impacting our communities…
1. Joint Initiatives
Independent efforts to collective impact
2. Racial Reconciliation
Walls that separate people will come down
3. Start Thinking Collectively
Institutions will stop thinking individually
4. Engaging Leaders of Faith and Good Will
We move isolated individuals to collaborative engagement
5. Solving Major Problems
Understand real community needs/form deep relationships
6. Ministries will Attract People
Community will view the churches differently
7. From the Pews to the Neighborhoods
Urban Churches members will move
8. Encourage Institutions of the Chattanooga Metro Area
to serve the most vulnerable popultions
Kingdom Partners

Initiatives

Kingdom Partners seeks to be a catalyst to help transform lives and communities in Chattanooga by announcing, demonstrating God's love for all people, focusing on three core areas:
Kingdom Partners

and Orchard Park Church

It is difficult for a congregation to minister consistently at a high level without support from outside organizations.  It is even more difficult to identify the right organization to partner with.  That is why I am grateful to Kingdom Partners for their selfless pursuit of ministry regardless of man-made boundaries.  Rather than waiting for churches to seek their services, they seek churches that they can bless from their services.  My congregation was fortunate to be so blessed.  Our experience with KP was exception.  Because of their help with strategic planning, our ministry focus is more clear and our leadership team is more determined to realize God's vision for our congregation.

Pastor Troy Brand / Orchard Park SDA Church / 951 North Orchard Knob Avenue / Chattanooga, TN 37406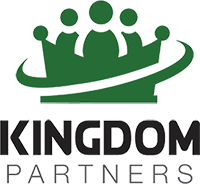 Greeting Pastors & Faith-Based Leaders:
We have been praying for you and your church as we all deal with this Crisis. We have spent the last two weeks calling on our friends in the community, asking them to partner with us to help meet your needs in this time of distress.
We thank God for you and your ministry.
Kingdom Partners and The Enterprise Center along with other partners want to offer free technology support that can help faith leaders and their communities connect online, worship together virtually, and create a channel for online giving.
Specifically, we can work with our partners to offer the following tech support and resources to faith communities, free of charge (although prayers are always welcome!):
We can identify website developers to pair with faith leaders for the following technology support:

Create a button on faith communities' websites for online giving
Create an easy means to give online through any faith community's' Facebook page
Help faith communities set up a Facebook page, if they need one.
In some cases, website developers may be able to update faith communities' websites with information about COVID-19 and how to stay connected virtually.

We can provide resource toolkits and training, including one-on-one and webinar trainings, to teach faith leaders and their communities to use Facebook Live to stream and post sermons, prayers, etc.
If you would like to for us to help your church or another church, please call or text me at 260-418-2265, email: orichmond@kingpartners.org. We have a limited number of spots for next few months.
Blessings,
Oliver Richmond