POSITIVE / PERMANENT / CITY-WIDE CHANGE
SEEKING the PEACE of the CITY / Jeremiah 29:7
A City on a Hill
Aligning Community Around Vision
Civic/Political
Elected Office Holders
First Responders
Courts
Military
Infrastructure/Utilities
Social Causes
Community Groups
Business
Financial/Insurance
Retailers
Manufacturers
Transportation
Medical/Healthcare
Real Estate
Agriculture
Services – B2B; B2C
Technology
Faith Based
Churches
Synagogues
Ministries/Para-Churches
Religious Bodies
Seminaries/Higher Ed
Community Ministries
Hospitals/Health Foundations
Charitable Aid Orgs
Education
Colleges & Universities
Private Schools
Public Education
For Profit Education
How
Kingdom Partners

is impacting our communities…
1. Joint Initiatives
Independent efforts to collective impact
2. Racial Reconciliation
Walls that separate people will come down
3. Start Thinking Collectively
Institutions will stop thinking individually
4. Engaging Leaders of Faith and Good Will
We move isolated individuals to collaborative engagement
5. Solving Major Problems
Understand real community needs/form deep relationships
6. Ministries will Attract People
Community will view the churches differently
7. From the Pews to the Neighborhoods
Urban Churches members will move
8. Encourage Institutions of the Chattanooga Metro Area
to serve the most vulnerable popultions
Kingdom Partners

Initiatives

Kingdom Partners seeks to be a catalyst to help transform lives and communities in Chattanooga by announcing, demonstrating God's love for all people, focusing on three core areas:
Kingdom Partners

and Orchard Park Church

It is difficult for a congregation to minister consistently at a high level without support from outside organizations.  It is even more difficult to identify the right organization to partner with.  That is why I am grateful to Kingdom Partners for their selfless pursuit of ministry regardless of man-made boundaries.  Rather than waiting for churches to seek their services, they seek churches that they can bless from their services.  My congregation was fortunate to be so blessed.  Our experience with KP was exception.  Because of their help with strategic planning, our ministry focus is more clear and our leadership team is more determined to realize God's vision for our congregation.

Pastor Troy Brand / Orchard Park SDA Church / 951 North Orchard Knob Avenue / Chattanooga, TN 37406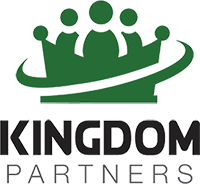 The opportunity to make an impact for the KINGDOM. People across the globe will demonstrate their generosity by giving to many different charities, and we are asking you to participate by supporting Kingdom Partners Initiatives.
KP Network of Churches Virtual Learning Centers
Racial Reconciliation, Unity Training
Urban Church Revitalization (from the pews to neighbors)
Every gift to KP matters, and we simply cannot do what we do without the support of generous hearts like yours.
For many, this year has been particularly difficult. More than ever, people seek real hope during this season of uncertainty. Here is one way you can help us do that:
This year, KP is using Giving Tuesday to kick off an opportunity for individuals to invest in KP.
REGULAR CONTRIBUTIONS HAVE A SIGNIFICANT IMPACT

MONTHLY
ANNUALLY
WEEKLY
ANNUALLY
$500
=
$6,000
$25
=
$1,300
$300
=
$3,600
$15
=
$780
$100
=
$1,200
$10
=
$520
$50
=
$600
$5
=
$260
Invest today.
Note: You may give online through the button below or mail your contribution to Kingdom Partners. Kingdom Partners is officially a 501(c)(3) public charity.
Kingdom Partners
PO Box 28267
Chattanooga, TN 37424
423-708-4402